Metal Roofing in Madison, WI
Top Reasons To Choose Metal Roofing
One of the most important reasons that residential and commercial property owners choose metal roofing in Madison, is because of its resistance to both weather and sun exposure. Unlike wood or asphalt shingles, there is no UV light damage, excessive drying, or even problems with hot and cold cycles that cause ice to form and lift traditional types of shingles.
Range of Colors and Options
Another benefit to metal roofing is the wide variety of colors, designs, and patterns it offers.
Metal roofing in Madison can be customized to look like any other type of roof including: metal shingles, slate, tiles, metal shake or even natural metals. Natural metals are a wonderful look to historic homes or a rustic building. Because of exposure to weather, the natural coloration of the roof will change to beautiful colors over time with the protective patina that forms on the surface of the metal.
Adding Value with Metal Roofing
Due to its long lasting durability, metal roofing is definitely a valuable added feature, especially if you are planning on selling your home in the next few years. You may find that you are able to enjoy lower insurance rates and lower heating bills in the winter and air conditioning bills in the summer if you choose to have a metal roof installed.
Metal roofing in Madison can easily last two to three times as long as traditional asphalt, or shake and slate roof types. In addition, it is very low maintenance and retains its color and design throughout its life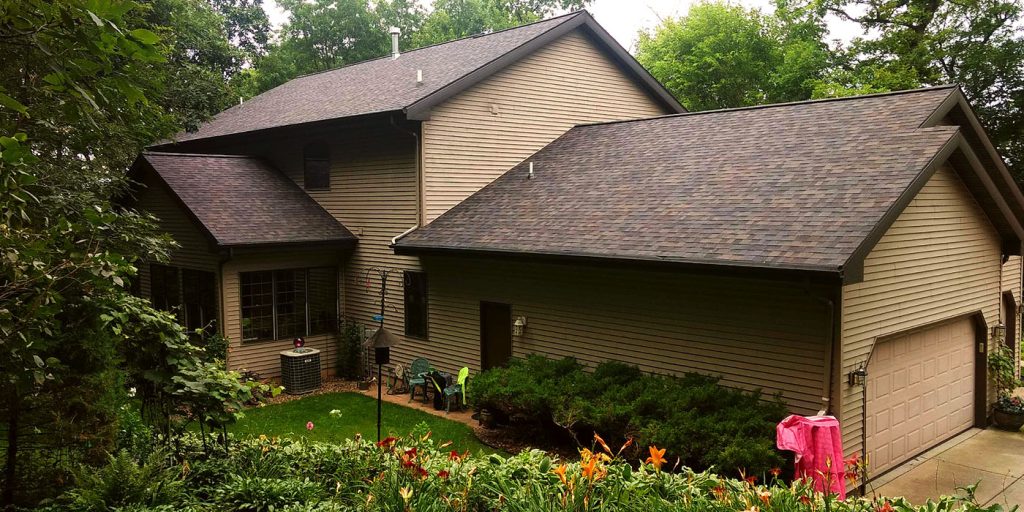 Asphalt Roofing Shingles
Besides the popularity of this roofing option, they are also inexpensive and very durable. Offered in a variety of colors and styles, they are compatible with a wide range of roof pitches and can match many unique homes.
Flat Roof
Performance Exteriors & Contracting provides several types of roofing services, including flat roof installations and repairs. Our team of experts can help you decide the best roofing option to fit your style, home or building, and budget.
Metal Roofing
Over the last decade metal roofing in Madison has become a very popular option on a wide range of buildings. This includes both residential homes and commercial buildings.
Quality workmanship done right the first time
Address
140 Bus Park Cir
Stoughton, WI 53589